Who can believe it's October already? The cooler weather has me thinking about seasonal marketing campaigns and Halloween is just around the corner!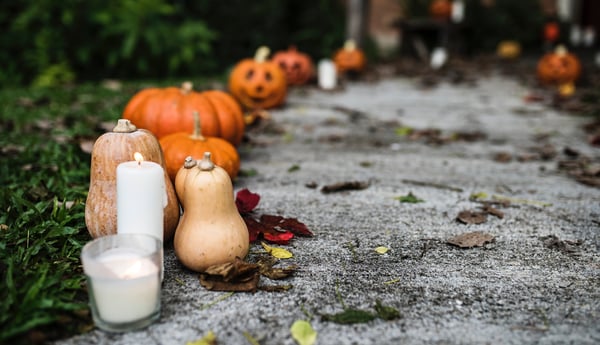 You might already be thinking about setting up your HubSpot Halloween email campaigns and are looking for ways to make your emails stand out. Here are some ideas on how you can Halloween-ify your emails on HubSpot.
Add Spooktacular Emojis to your Subject Line
You can add emojis to your email subject line to give your email a colourful pop in your reader;s inbox. You can click on the emoji icon next to the subject line in the email tool and search for "halloween" to find relevant ones to insert into your email: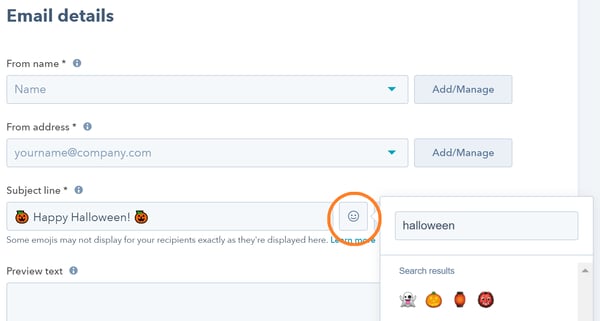 Take Advantage of Holiday-Themed Icons and Graphics
There are many online resources where you can find free graphics and icons. Three of my go-to websites are:
Flaticon

- a great resource for icons
Freepik

- owned by the same company as Flaticon, it's a great resource for graphics
Pexels

- free stock images you can use in your campaigns

Some Halloween graphics from Freepik
Link to a Video
Video is big in marketing in 2018. While you can't really embed the videos themselves into emails, you can always include an image showing a preview of your video with a play symbol in front of it that links to your video.
Use a Halloween Font
Note: unfortunately custom fonts are not widely supported across email clients, so you can't really use a custom font in your email. However, you can download fonts, use them in a tool and save the text as an image to use in your email template.
Here are seven free fonts on Google Fonts that you can use for your Halloween emails.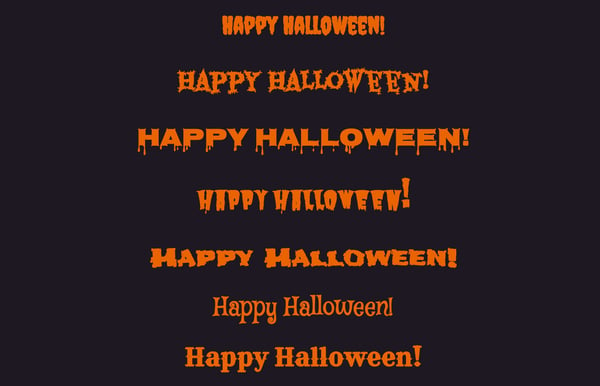 Purchase a Template
You can find ready-made templates out on the world and HubSpot-specific ones on the Marketplace.
As part of my own campaign, I've built three Halloween email templates for HubSpot which you can find on the HubSpot Marketplace. You can purchase all three as a pack to use in a series of emails or individually. Each of the images below links to a preview: