You can find the slides for my presentation here.
Last week I gave a talk at HUG Madrid at Google's new Campus Madrid, a space for entrepreneurs and tech events. A HUG is a HubSpot User Group, where HubSpot users meet up to discuss the latest in inbound marketing and network.
En #madridhug @loneliestneuron nos habla sobre la gran novedad de #inbound2016 Hubspot Marketing Free pic.twitter.com/LBMpVNXRO1

— We Are Marketing (@wamhello) December 1, 2016
The challenging part of this particular HUG is that about 5% of the attendees were actually HubSpot users, and I was asked to talk about the latest updates to the HubSpot tools which were announced at our Inbound 2016 conference in Boston. I therefore chose to talk more around how they tie into inbound that anyone can apply and focused on four areas: content strategy, AMP, HubSpot's Free Growth Stack and HubSpot's new visual workflows. The last two were certainly more tool focused, but the first revolved around free tools (who doesn't like free tools?) and I kept the last bit short and sweet.
Content Strategy: Search Engines Are Becoming Smarter And More Contextual
My favourite part was talking around new approaches to content strategy and SEO based on HubSpot's "Topics Over Keywords" approach, the semantic web and articles like Ahref's "Rethinking Long Tail Keywords". In the presentation I discussed how our search engines are increasingly smarter and more contextual with algorithms like RankBrain to try to understand what we mean by our searches. We're in the realm of smart robots and Artificial Intelligence now!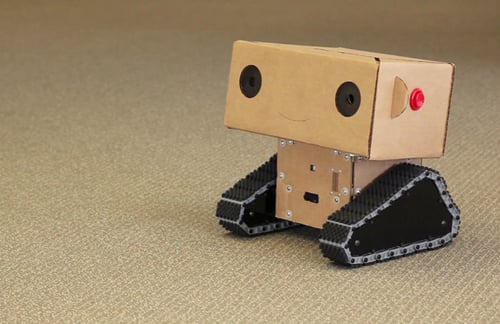 Unfortunately they're not all as cute as this guy!
Source: The Media Lab
In response to those changes, we're also treating our search differently. Now that we're used to talking to the likes of Siri, Ok Google and Amazon Echo we've become increasingly more accustomed to using long tail keywords for our searches. Some over-exaggerate that:
Omg opened my Nan's laptop and when she's googled something she's put 'please' and 'thank you'. I can't 😂😂😂 pic.twitter.com/hiy2tecBjU

— Ben (@Push10Ben) June 9, 2016
From an SEO perspective, what we need to do to adapt to these changes is to move away from a lot of scattered content with various un-related keywords and move more towards a topics model, in which we focus on a number of topics and build out a lot of content around the subtopics for each one.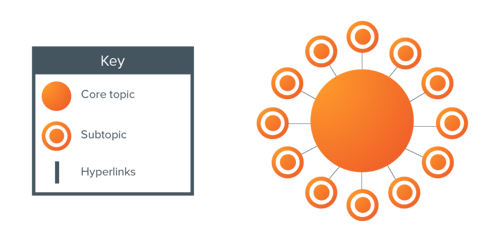 This helps us in several ways:
We can recycle the research we've done, decreasing the amount of overall work.
We can recycle content, making an ebook out of several blog articles, or a blog article out of a video, for example.
Internal links are built between our content.
We position ourselves as experts in our field.
Readers are less likely to miss out on the content we've created, since it'll be presented in several different ways and linked to from our other content.
Below are some articles I would recommend checking out if you're interested in this topic: