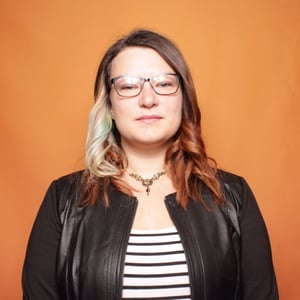 Hey! I'm Stephanie, a freelance HubSpot CMS Developer based in Toronto, ON with 8+ years of experience.
Before going freelance, I worked with a number of tech companies such as ParseHub, HubSpot, LinkedIn and Pinger in Technical Support and Consulting roles. While I wouldn't change a thing about my professional journey so far, I've always craved more autonomy. So here I am!
Why HubSpot CMS Development? When I worked as HubSpot's first EMEA Technical Consultant clients would often ask who could help them out with development. The answer was to find an expensive agency or look up freelancers online. Other freelance developers don't usually specialise in HubSpot so, while their code may be flawless, they don't understand how to integrate their templates into the rest of the HubSpot platform, the inbound methodology or make them easy to use for marketers.
These days I live and breathe HubSpot development. When I'm not building templates, you'll find me on the HubSpot Community where I'm a top solution author.
If you're looking for help with your HubSpot templates or custom modules, give me a shout.