Services
HubSpot CMS Technical Support
Do you find yourself struggling for hours with small tasks on the HubSpot CMS? Perhaps you know how to get it done but there's just not enough hours in the day.
I'll complete your To Do list.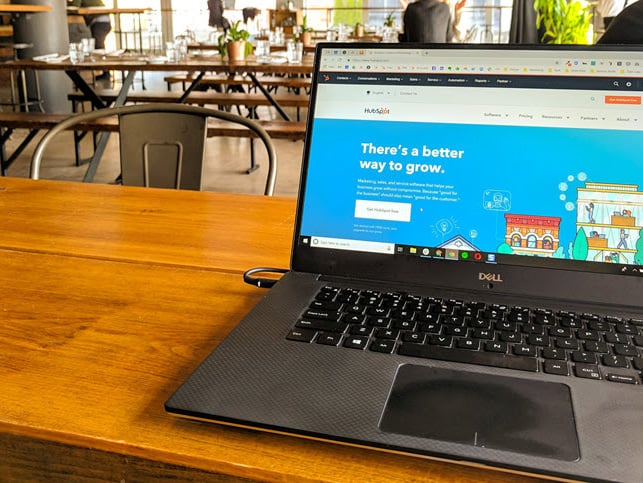 Extra time to focus on your marketing
Think of me as an extra set of hands on your team. Send me a "To Do" list and I'll get back to you with an estimate of the time it will take. Some examples of work I've helped with in the past include:
Resolving spacing issues on an existing landing page template
Setting up and customising a HubSpot Marketplace template
Weekly screenshare calls working through a variety of page and settings questions
Setting up a lead conversion path from existing templates (Call-to-Action > Landing Page with Form > Thank You Page)
Timing and Availability
Timing. Every project is different so it'll depend on what you're looking for. In my experience an email template could take 3-6 hours, a landing page 3-20 hours and a full website 40-80 hours!
Availability. If you have a small project (a couple of hours), I can typically accommodate within the next week or two. For larger projects I tend to have a four to six week wait.
Tell me a little more about your project and I'd be happy to provide you with a customised quote.
Pricing
Depending on the nature of your project I'll price in one of three ways:
Project based: if you have really clear requirements or existing designs, I'll send over a fixed price, with 50% due upfront and 50% on completion. No surprises!
Hourly: if it's hard to narrow down the requirement or you'd like some wiggle room, my hourly rate is CAD $150/hour (that's Canadian dollars, eh), typically billed on a weekly basis. I'll also give you rough time estimates so that we're on the same page.
Retainer: for ongoing technical support or consulting, or if you'd like to make sure that I can get to your project right away, you can book a number of hours on my calendar on a weekly or monthly basis.
Tell me about your project and I'd be happy to send over a quote.
Set up TechWolf's HubSpot theme along with a short-form landing page for content offers.
A Marketplace theme built in partnership with HubSpot as part of their Theme Accelerator.
View page
Stephanie consistently has provided excellent service - meeting deadlines and delivering work without errors.
Bob Goricki
,
Skoda Minotti
She went above and beyond throughout the entire process and was highly collaborative and communicative.
She understood everything we wanted for our blog and designed it just as we imagined.
Pablo Arregui Álvarez
,
CALIU Marketing Inmobiliario
She notices important things, big and small, I miss and is able to explain how to do things well.
Sara Carbone
,
Create Velocity
Exceptional work completed before the deadline is a digital marketers dream.
Samantha Stallard
,
Concierge.com by Condé Nast